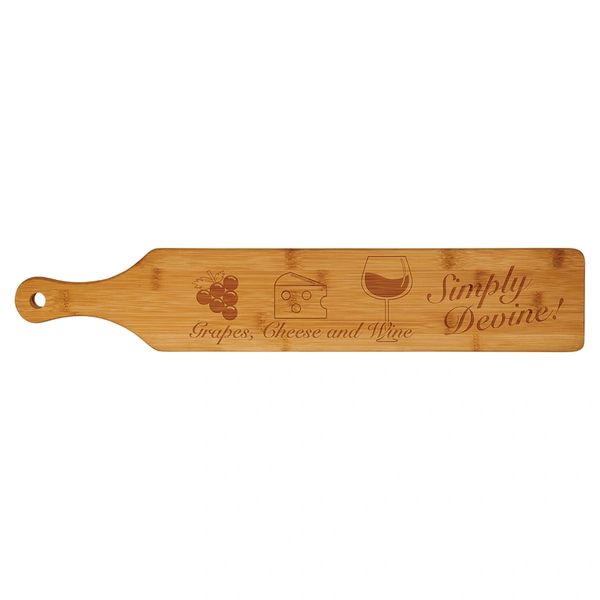 4" x 22" Bamboo Paddle
We can laser engrave your thought into this paddle which well make the paddle functional in the kitchen or we can decorated with pictures of your love ones and make it a decoration.

2 or more pictures carry an extra charge of $10.00 limit 3 pictures. Please call us for color picture design.
Free engraving