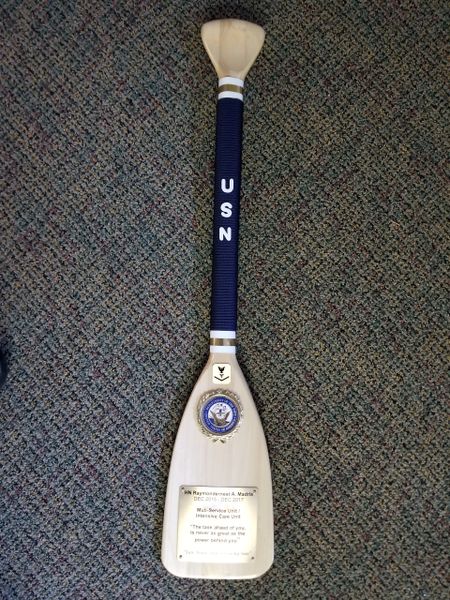 PADDLE NAUTICAL 30"
The USN paddle is double banded with white and gold metallic bands. Comes with a seal of your choice and a 4.5" X 4.25" plate.
Large space to place a set of ribbons and a sublimated rank plate.
CAN HOST ANY PICTURE YOU CAN UPLOAD / EMAIL TO US OR THE STANDARD PICTURE DEPICTING U.S. MILITARY SERVICES. ALL MILITARY SERVICE SEALS,AND  ENGRAVING INCLUDED.